The Healthcare Consulting Elite
We have a history of working across all government, commercial, and not-for-profit healthcare segments including hospital systems, pharmaceutical companies, payers and delivery systems, and medical technology to provide a distinguished perspective on the industry as a whole. Our insights and experiences are drawn from years of collaboration with governing boards and executive leadership to find innovative and strategic solutions to establish clinical and financial sustainability to healthcare challenges facing us worldwide.
We are recognized as a thought leader in the areas of health systems and services, informatics, big data analytics, public health, healthcare quality and pay-for-performance, system interoperability,
medical marketing
, Medicaid and Medicare services, urgent care and all aspects of the Affordable Care Act. With our combination of deep domain experience and specialized capabilities, we can help clients respond to the imperatives of an increasingly complex and interconnected health industry in transition.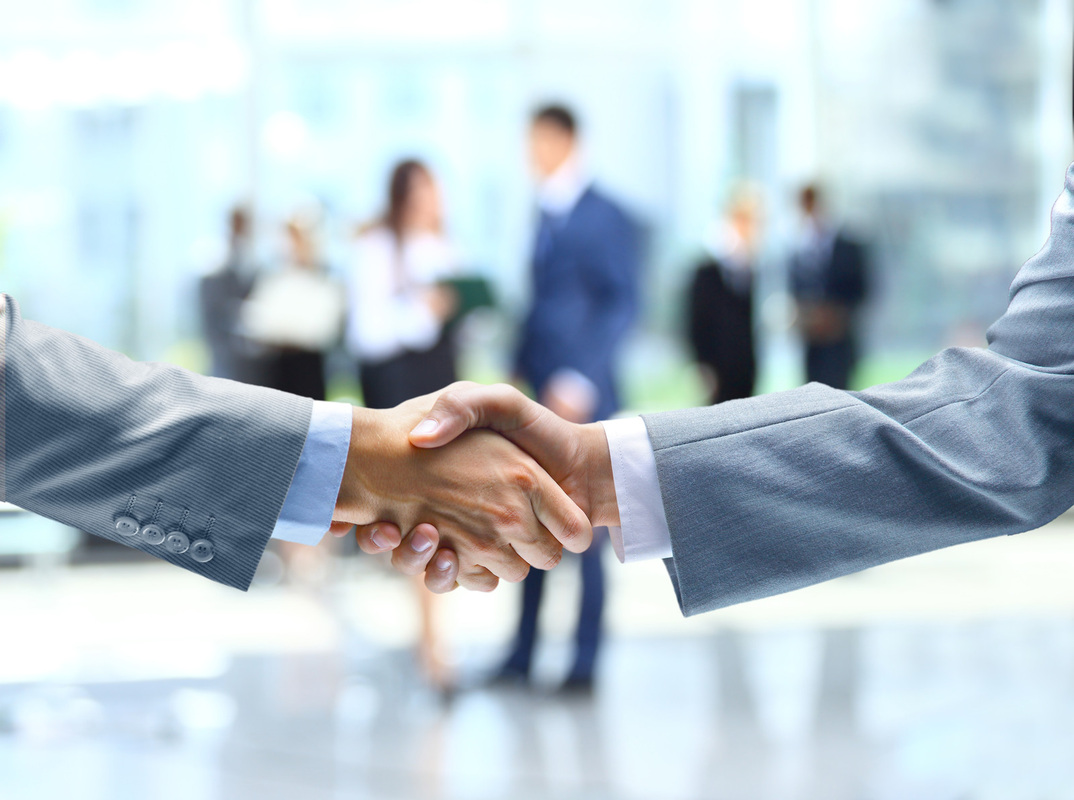 ---
Life Sciences
The life sciences industry is under enormous pressure to find new sources of sustainable growth and competitive advantage and health leaders and practitioners in the life sciences community are working towards a common goal: close the research productivity gap to improve population health. As a result, our clients are being asked to adapt their technology product development plans, investment strategies, and both functional and business-wide organizational models and processes. We help our life sciences clients transform to address today's multi-dimensional challenges, working side-by-side with stakeholders across the market, from biotech companies to
dental offices
, as well as academic institutions.
We help the life sciences community address such challenges as: streamlining supply chain operations to reduce costs and increase responsiveness, utilizing the value of comparative effectiveness research to improve decision making and medical treatments, adapting operations to accommodate the changing health market landscape, including electronic health records, health information exchanges, ICD-10 mandates, and other cross-market influencers. We're dedicated to helping our life sciences clients with varying stages of development, and our depth of perspective in the relevant disciplines of finance, management and science allowing us to create competitive business strategies and tackle complex health transformation challenges. Our consultants guide traditional health care and life science companies and new market entrants in navigating the complexities of the US and global health care system. As market, political and legislative changes alter the industry, we help our clients develop innovative and practical solutions. Whether you are a
veterinarian
, dentist or medical provider, we can help.
Payers, Providers, and Delivery Systems
Healthcare payers and delivery systems are facing disruptive changes and are at the center of the health cost reduction debate. They are grappling with unprecedented challenges as they transform their organizations, technology, systems, operations, and infrastructure to improve the quality of healthcare, reduce costs, and securely share health information. The Health Reform Agenda and cost pressure has opened the doorway to new ways to redesign operations and processes to make service delivery more secure and efficient. Many of the current strategies regarding healthcare payers and delivery systems are implementing are not new, but there is a greater sense of urgency. They will need to embrace the disruptive changes that are altering the competitive landscape and find new opportunities in both existing and new markets.
We believe these stakeholders need to reevaluate how to design products that are still relevant in a rapidly changing environment, build solid relationships with their members, and support providers with care management tools and reimbursement systems that encourage higher quality of care at lower cost. Delivery systems must prepare to take on more responsibility to contain costs while demonstrating continuous improvements in patient outcomes. Our work with leading healthcare institutes and delivery systems addresses key issues faced by industry players and draws on our cross-sector industry expertise and insights. Whether you are dentistry,
urgent care
, or a hospital we can help solve your payment problems.
We can help our clients reduce and eliminate waste, fraud, and abuse, improve claims processing efficiency, expedite service delivery, and ensure information privacy and security. By delivering innovative solutions, we help health payers and providers tackle complex payment reform challenges that lead to meaningful reform. We assist health payers with a holistic approach that recognizes their critical role in helping achieve the goals of health reform and ever changing landscape.
We help health providers tackle complex challenges, including securely sharing health information via electronic health records and health information exchanges (HIE), designing new models of care, such as medical home and telehealth, and redesigning infrastructure that includes operations, human capital, supply chain, and other components to increase efficiency and effectiveness of services. These dynamic challenges call for innovative strategy, technology, analytics, and operations solutions. Moreover, they demand a holistic approach – one that frames the interrelated challenges of health providers and
dental providers
in the context of the broader health market. In doing so, we help health providers deliver smart, sustainable solutions that endure.
Public Health
In an effort to improve health and quality of life in the US and globally, public health leaders face some of the hardest public health challenges the world has ever seen. We address these challenges by delivering innovative public health solutions by leveraging technology, big data analytics, and operations solutions.
We tackle complex challenges, including preparing for public health emergencies and enabling immediate response, reversing the trend of obesity, eliminating chronic disease, such as cancer and diabetes, and designing innovative ways to improve health delivery in remote, rural areas.
We help strengthen national and local health systems, improve the performance of complex health organizations, and plan the introduction of new treatments and technologies for specific health conditions. We assist clients in shaping health policy and strategy goals, forming and managing effective cross-sector partnerships, and scaling up interventions to reach target populations at speed.
We strive to employ the foremost specialists in the field of public health because we understand the importance of our first responders in the setting of overall global well being. We have provided our services to many institutions and can help you tackle the healthcare disparities in your immediate patient population. This has been implemented in
urgent care
, veterinarians offices and emergency rooms in hospital across the nation.
We're dedicated to helping our public health clients win the fight to improve the health of our nation, and the world.
For Solo Practicioners
We also have resources for those who are solo practicioners that need help in their approach to financial success. Our Practitioner's Department has be able to construct many health care systems in order to ensure the financial success of your institution. We are able to get you the systems you need to get your practice back in the green. We have worked with practicioners for quite sometime to enable them to afford the changes that are coming through the health care system. We have analysts who are able to study the current changes in the legislature and advise the doctors and dentists as to how they should structure their practice. It is a very trying time for health care and you need the right advisers to point you in the correct direction. We have people who have worked for companies who contract for Obamacare, and we have contacts with healthcare insurance personnel. We are the bridge between the health care professional and the corporate entities and we can give you the up to date information that you need in order to get your practice back on track. We also offer support for your front desk staff as well in order to optimize your customer experience. The front desk is 40-50% of the customer experience in your office. If this is not done adequately then it can sour the customers opinion of your office. This can often lead to poor reviews as well as a fundamental loss in your key customer base. You want as many repeat customers coming for their regular check ups as possible. We are able to optimize this with our review management systems. We also have a top notch health marketing department that is able to get you the customers you need through optimized online marketing. Marketing has changed from a strictly paper avenue to an online guided market place dominated by Google, Bing, and Yahoo. If you are not already engaged with this marketplace you may not get the calls that you need in order to keep your practice profitable. We know these avenues and have experience helping offices navigate these complex waters. We have helped many
dentists
, surgeons, and physicians get the lifestyles they have always wanted. If you financial serves then contact us now.
Emergency Care Services
Emergency care services are a very lucrative business that is now being tied to patient experience. It is imperative that the urgent care center of emergency department of question has all of the right resources, personnel and equipment in order to conduct daily activities. There is much that must go into urgent care and emergent care that often goes unaccounted for. We are able to help make your emergency care service effective, efficient, and profitable. There have been new inventions in the area of emergency medicine that need to be enacted by institutions in order to stay current with current regulations. Here at Gerald Gifford LLC we have staff and physicians who are able to offer you the most up to date ways to make it in todays competitive market. With the advent of urgent care centers performing outside services emergency departments across the world are seeing changes in their primary customer base. It is important to have consultations services to understand the most high yield ways to cater to the patient base. Delivery of care is also of importance as it will lead to the benefit of the doctors, nurses, and most importantly the patients. Do not fall behind in today's times and get you consultation today. We can give consultations that could range from patient care delivery to marketing services to direct patient traffic to your local emergency care area. We are able to service both urgent care centers and emergency departments in order to make your emergency care services the best that they can be. Emergency care services can include back pain, heart attack, and stroke responses. All of these modalities are now being graded for response times as well as time to radiological scans. Many laws have dictated that practitioners use electronic medical records as well. If you want the most cost effective, efficient, and high yield way to treat your urgent care or
emergency department
patients then call us now at Gerald Gifford LLC.
Medical Marketing Services
Medical marketing is has completely changed with the advent of social media marketing and internet services have revolutionized how your patients interact with their healthcare provider. If you have not explored the world of online marketing then you have missed out on the most high yield and effective way to build your ideal practice. Here at Gerald Gifford LLC we have sales associates who are able to navigate the complexities of the social media marketplace. We are able to bring our medical marketing expertise to the tips of your practices finger tips. Google, Facebook, Yelp, Bing and so many more websites are used to search and evaluate healthcare providers. If you do not have proper representation in the online realm then you may be at the mercy of the internet. It is time to re-evaluate the way that you think about marketing and get your consultation services today. We are able to completely transform your practice into a highly efficient, equitable, and effective entity. We have had experience coupling these online practices with a grassroots paper driven campaign to create success for providers across the country. These services are highly effective in any field that marketing consultation is applied to. Whether you are a general practicioner, a specialist that often times relies on outside referrals, a surgical center, an
urgent care
center, or even an emergency department, we can make your practice profitable. Make sure to inquire about our medical marketing services today.
Dental Services
We have worked with dentist in multiple parts of the country and helped them turn their practice into a profitable entity. Many times
dentistry
is plagued by payment problems tied to insurance associated with decreased reimbursement and rejected claims. This can be detrimental to the practice as many procedures that would normally pay a high price are now discounted because of insurance company behavior. In some cases practices may be writing off as much 40% of their procedures billed. That is why it is so crucial to be able to negotiate prices with insurance companies in order to get the rates that you deserve. It is also important to analyse and assess documentation used when billing procedures. The documentation of certain procedures can be the difference between you getting the rate that you originally planned for.
Another facet of dentistry often overlooked is the day to day operation of procedures in the office. This can permeate from the front desk, to the back part of the office where procedures are done. From a front desk stand point this could entail your front desk's interaction with the staff on a daily basis. Front desk operations can keep your office at a stand still if not managed properly. The front desk is one of the most important parts of the practice. They are responsible for the sales and the day to day transactions that make your office profitable on a regular basis. You will want to make sure they know how to talk to patients about the benefits of certain procedures like
sedation dentistry
and how they can get them into the schedule right away.